Starting your retrospective with an icebreaker is a great way to help your team get the focus and engage with the team and get the most out of the meeting.
An icebreaker will help your team members –
focus
strengthen rapport
build relationships
An icebreaker will give you the chance to –
model supportive behaviour
set a positive tone for the meeting
foster a psychologically safe space
A good icebreaker will follow the 3E Rule, and linking it to your retrospective will allow you to leverage the momentum of focus and connection it has established so when you start your retrospective, you'll hit the ground running.
The best thing is, to save you time, we've paired each of our retrospectives formats with 3 quick and easy ice breaker questions that you can use to open up your meeting with flair – just like a good wine to each course at a degustation.
We've also included an example of how you could rehearse the retro with your team. These may take a little more time but can help improve understanding and engagement in the rest of your retro.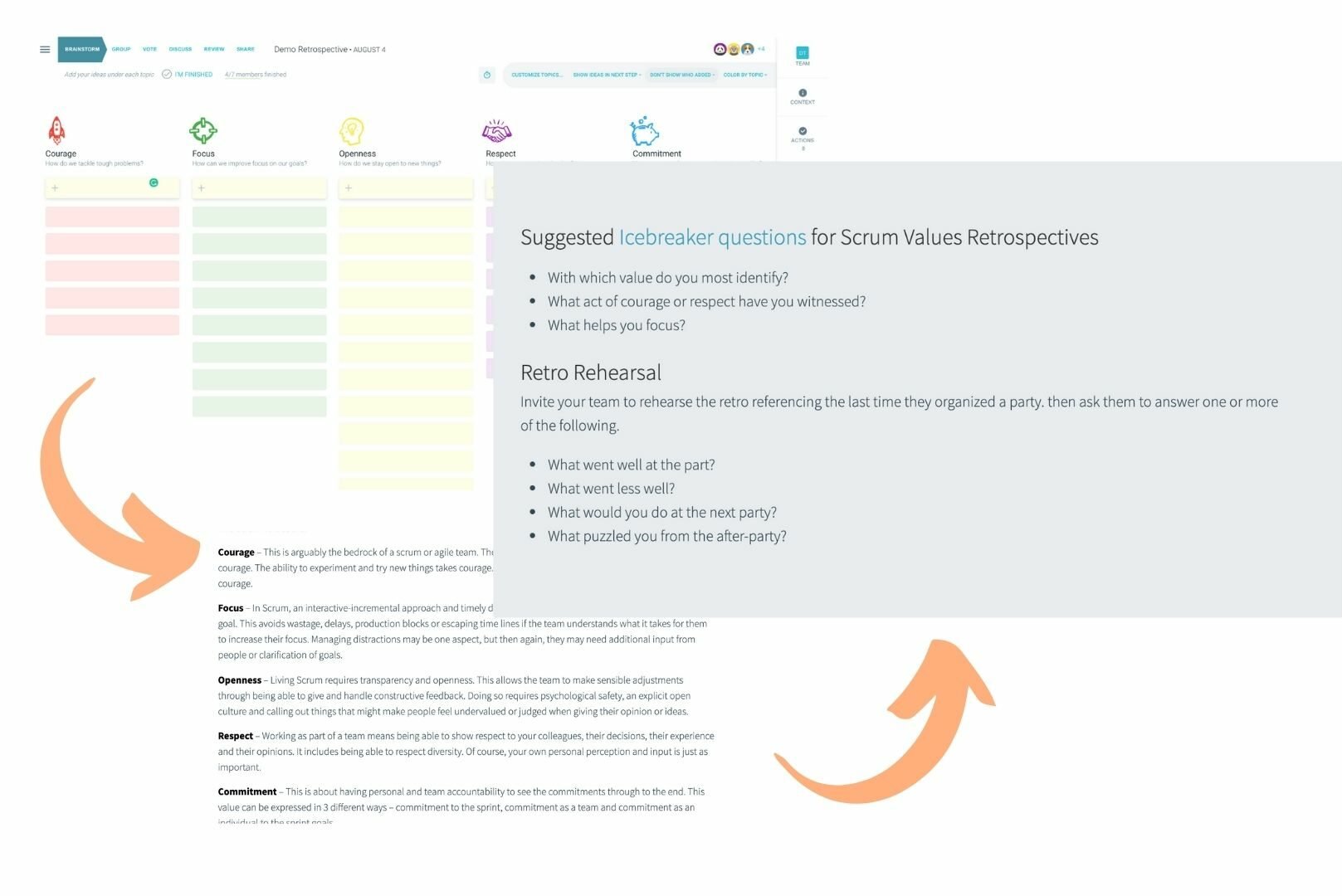 Check out each of these ice breakers and retro rehearsals in our retrospectives below.
We hope you love trying out some of these ideas with the team.
If you had any other ideas you wanted to share, reach out to us at info@teamretro.com.
Ready to kick off with an Icebreaker?