TeamRetro ♥ Slack
TeamRetro is an effective and fun retrospective tool. Our Slack integration makes it even easier to #channel your team's inner awesome.
1. Link your TeamRetro team with your Slack channel
Find Slack under Team > Settings > Integrations.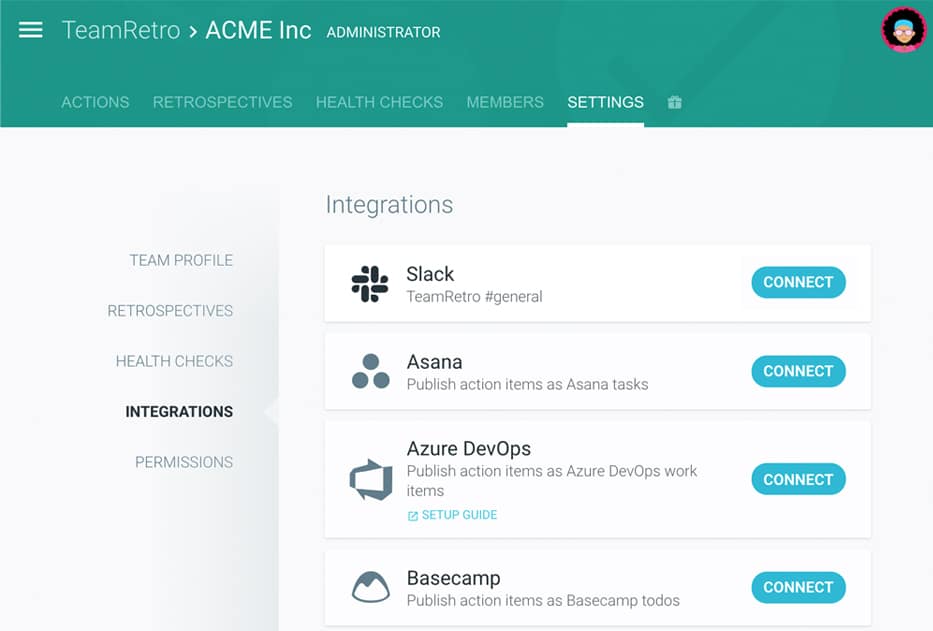 2. Invite your team to join retrospectives or health checks
Click "Post to #channel" in the invitation dialog.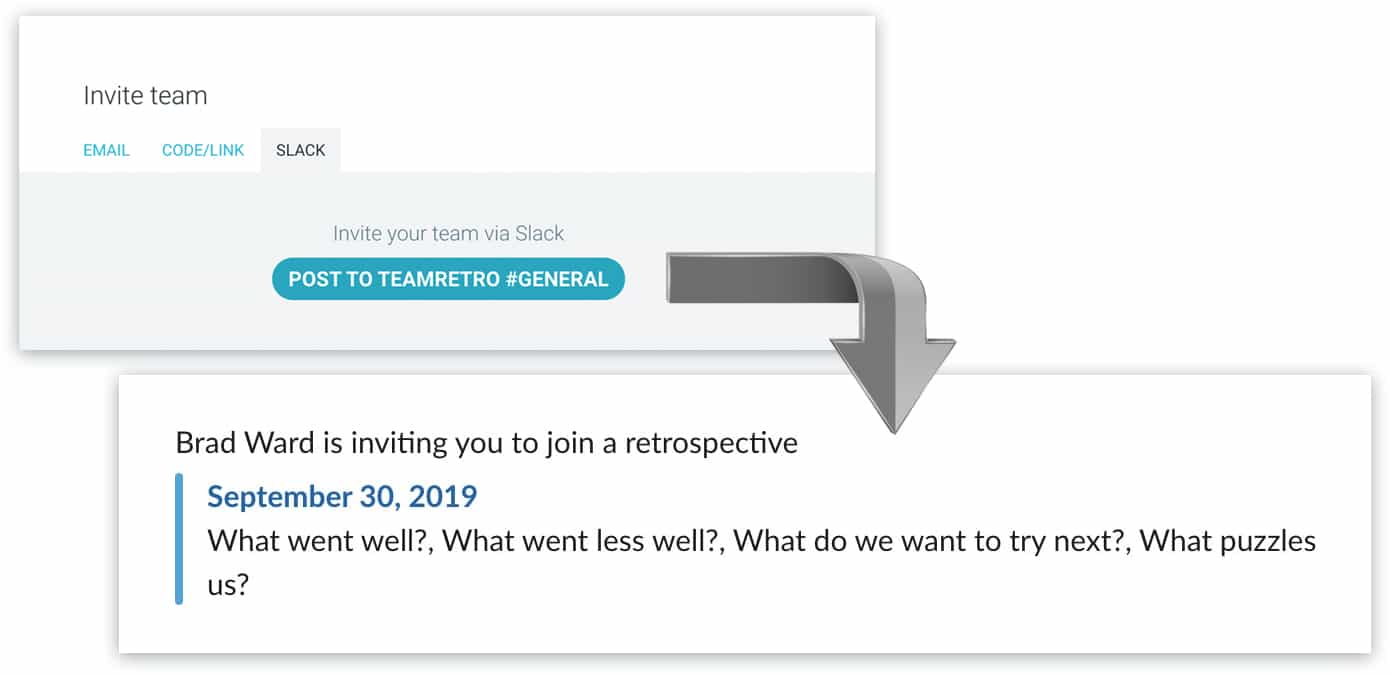 3.
Run your retrospective or health check
Easily run your online retrospectives or health check meetings with guided facilitation techniques, whether for face-to-face or remote teams. Avoid group-think and bias. Our time-saving features mean everyone gets more time to discuss what matters.

4.
Publish action items to your Slack channel
Keep on top of your retrospective action items, post them to your Slack channel!
Actions are tracked from one meeting to the next.
Click "Publish to Slack" after your meeting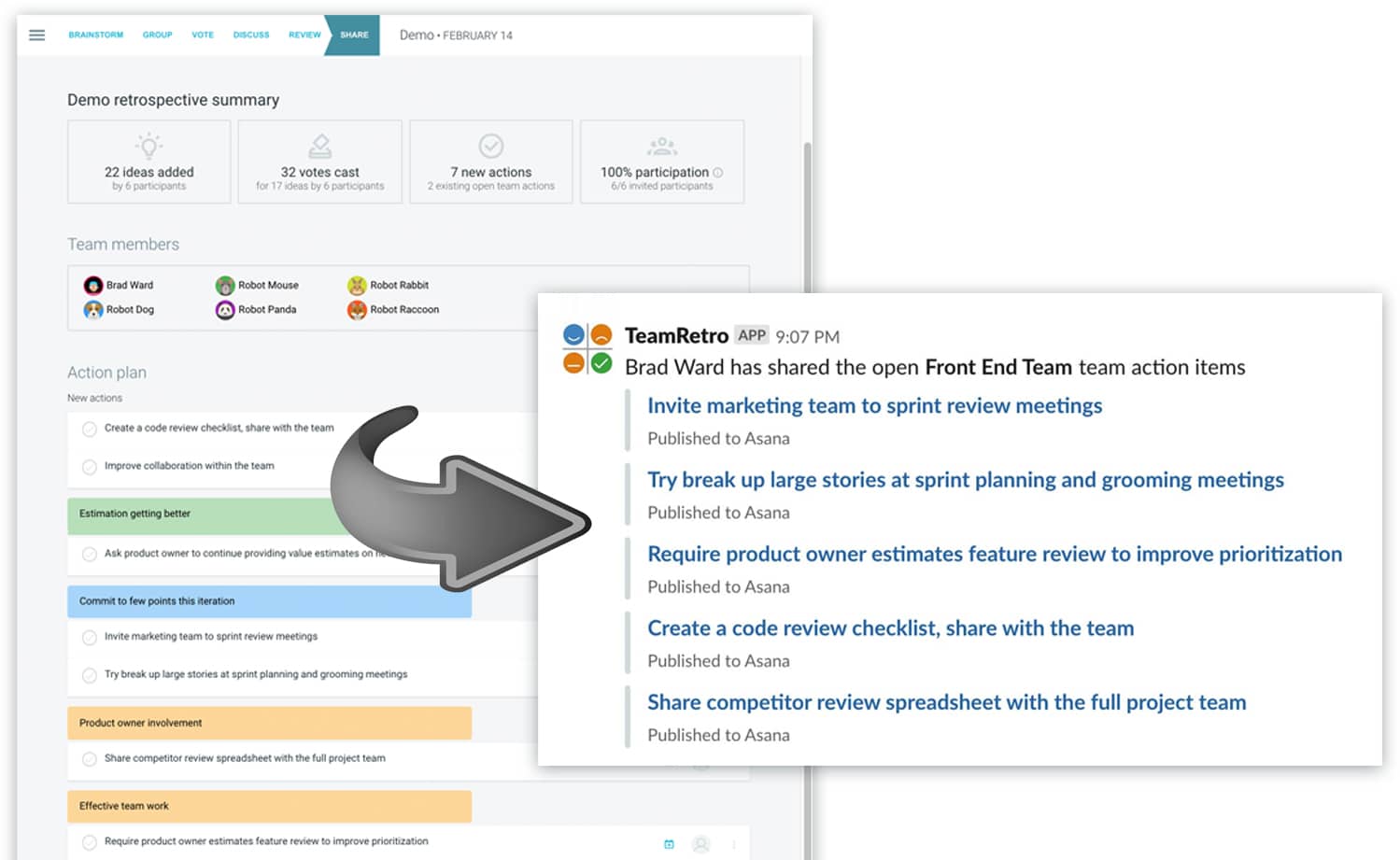 Give everyone a chance to contribute in real time or asynchronously.

Ideas can be added to your retrospective at any time.

Run team health checks to get more insight and help the team work better together.

Get a high level summary of participation, ideas, priorities and actions that can be shared on Slack.

Enable Single Sign On and SAML so people don't have to remember yet another login.