Need an alternative to GoRetro?
Meet TeamRetro
A purpose built, simple to use tool that teams love.
Facilitate better agile retrospectives and health checks for continuous improvement.
Choose and customise templates
Brainstorm without fear or bias
Save time with suggested grouping
Vote independently to prioritize ideas
Deep dive into discussions
Get buy in for proposed actions
Measure Return On Time Invested
Publish, share and track actions
Insights that level up your teams
From key agile metrics and easy reporting to discovering common themes and team sentiment in meetings.
TeamRetro's Insights feature lets you track and explore everything from meeting cadence, time to completion on action, team health and so much more.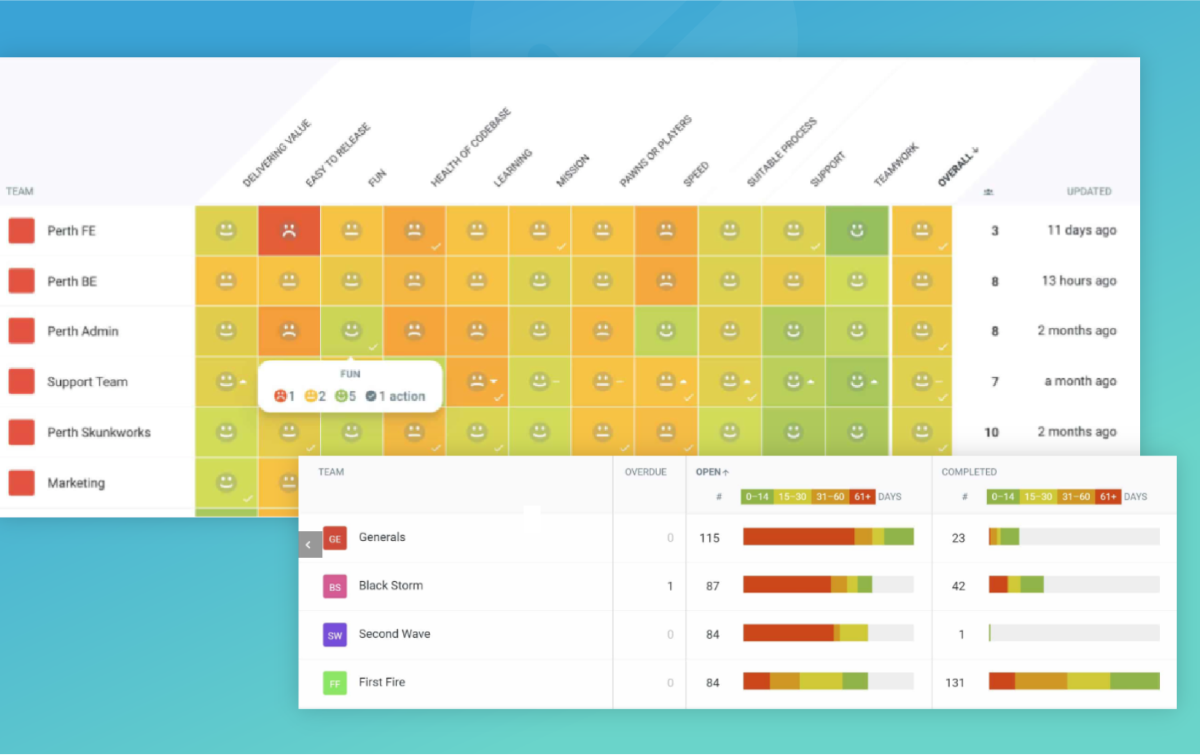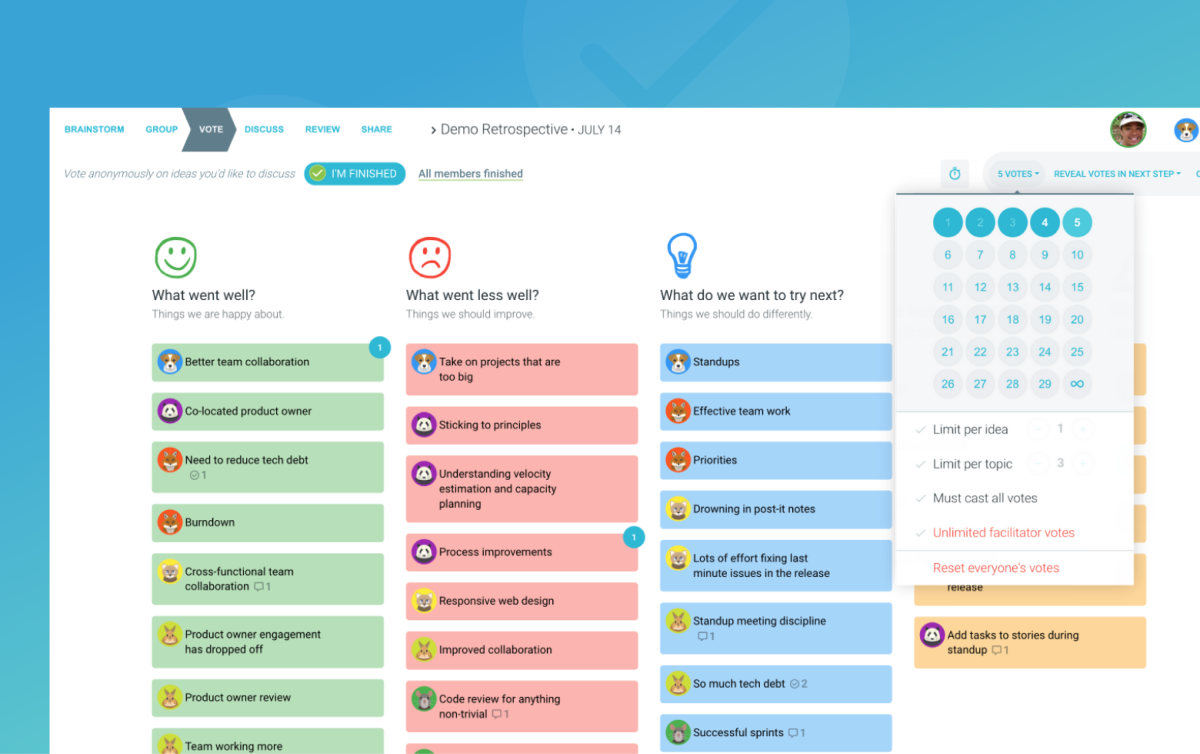 Retrospectives that teams love
Create safe spaces for ideas and actions to be shared.
Design and create retros that have an intuitive workflow, time boxed events and independent brainstorming and voting.
Let the team propose and accept actions and create team agreements to get everyone working better together.
Run Agile health checks
Want to know how well your team is going? Use common health check models (Spotify, Atlassian, Google) or create your own.
Capture, track and improve overall team health. From Scrum Ceremonies and Valuesto Team Happiness and Agile maturity.
See where your team needs support and where they are thriving.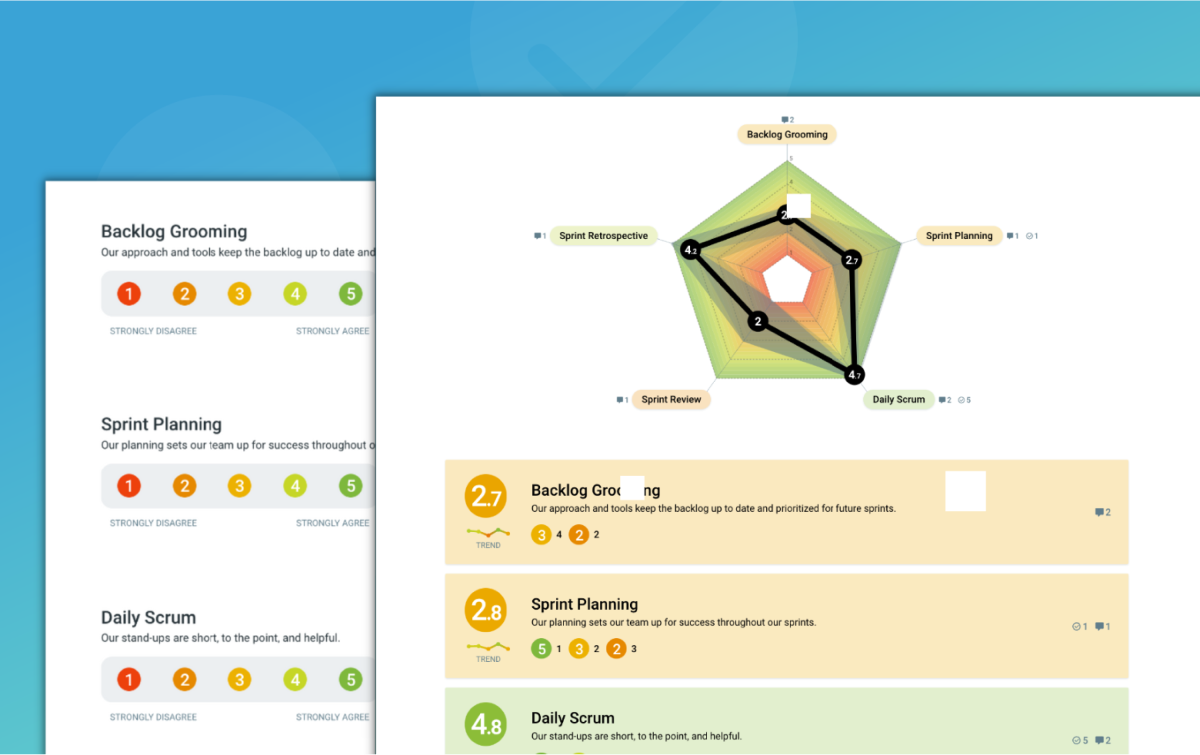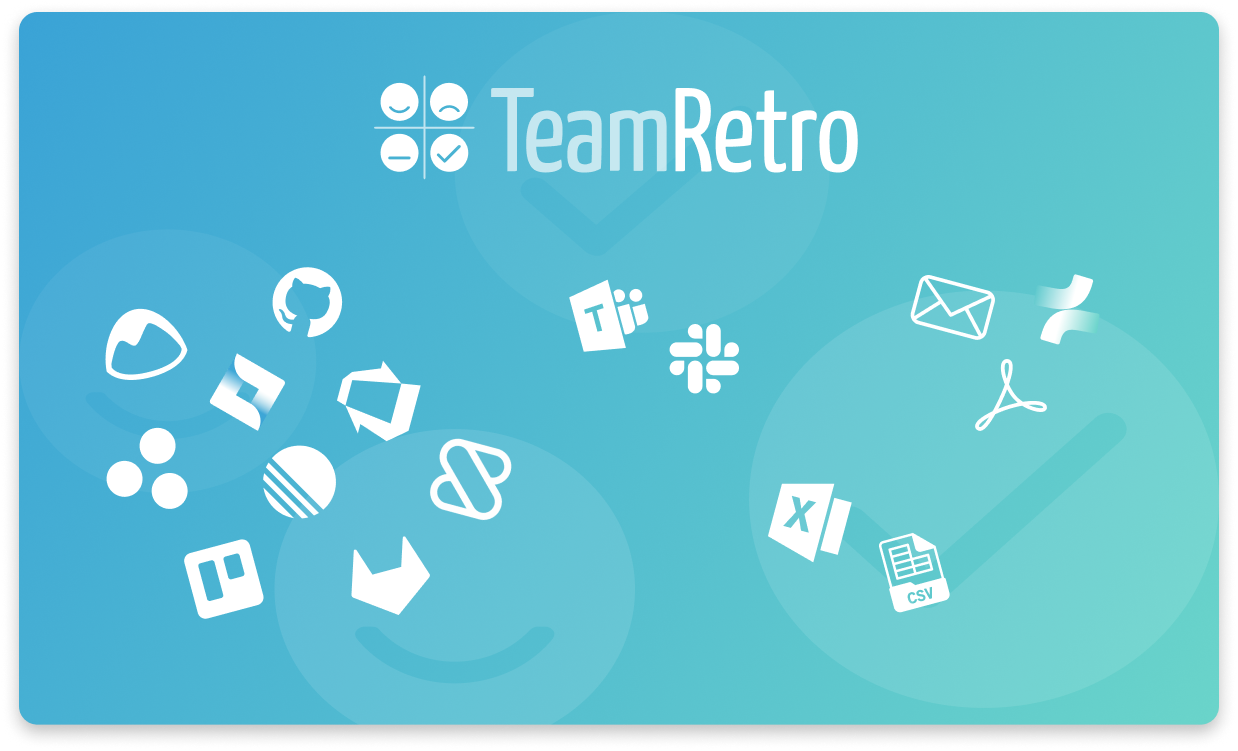 Track and publish actions
Easily push actions and meeting summaries your workflow tools safely and quickly.
From Jira, Trello, Asana and Basecamp through to Confluence Slack and MS team, you'll be helping drive change for continuous improvement.
Explore our template gallery
See how TeamRetro compares to GoRetro
TeamRetro is an easy to use and effective agile retrospective and health check tool that will keep your meetings on time and on point. It's easy to set up and lets you facilitate meetings with confidence.
Get key insights and team sentiment, track trends over time and empower your team .
| | | GoRetro |
| --- | --- | --- |
| Retrospective templates | 50+ | 20+ |
| SAML Sign On | | |
| Add actions against ideas | | |
| Propose actions against ideas | | |
| Automated grouping | | |
| Presentation mode | | |
| Mobile friendly for in person meetings | | |
| Sprint Analysis | | |
| Health Checks & Radars | | |
| Soc 2 Type 2 certified, GDPR, Privacy compliant | | |
| Workflow Integrations | | Limited |
| Insights, stats, reports and metrics | | Limited |
| Team agreements | | |
| Return on time invested | | |
| Pricing per month (USD) | $15-25 per team | $35-59 per team |
What TeamRetro users say!














Last updated : May 9, 2023