We've got some exciting news to share here at TeamRetro. 
Our standard retrospective templates are now available in multiple languages, including French, Spanish and German.
Thank you to our TeamRetro subscribers who suggested this, upvoted and made our online retrospective tool more accessible. With our platform used in over 40 countries worldwide we will continue to make common translations in TeamRetro in various languages.
For now, let's look at how to access this new feature.
Step 1: Sign in to TeamRetro
Sign in to your TeamRetro account and then click create team.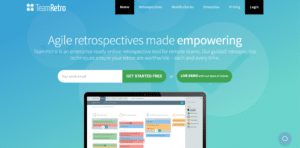 Step 2: Create your retrospective in your chosen language
Once you're in your team space, click on Retrospectives and Create Retrospectives to view all the available templates. On the top right hand corner you will see options for multiple languages that you can choose for your retrospective templates.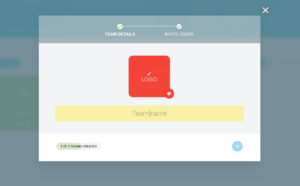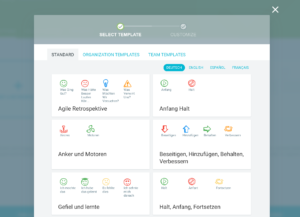 Step 3: Start your retrospectives
Conduct your retrospectives like you would normally in the language or multiple languages that you and your team prefer.
This new feature of the TeamRetro retrospective templates are also available on the mobile app version.
We hope that you enjoy this new added feature to TeamRetro.
Have suggestions for other languages?
If you have any suggestions for other languages, make sure you add them in the request feature in your account.
If you don't have an account with TeamRetro as yet, the good news is that you can try it out FREE for 30 days.
Have questions about our multiple languages templates?
Please get in touch with the TeamRetro team if you have any questions, suggestions or suggestions for improvements for this new feature.
Thank you again to our global TeamRetro agile and scrum teams for suggesting this new feature and making our templates more accessible for teams around the world.
We look forward to releasing more languages soon.