You can now add a background image or illustration to your retrospective!
That's right, with the saying "a picture is worth a thousand words" as our inspiration, this new feature helps you set the mood, create a little fun and inspire your team.
While words can be used to "describe" and "explain" illustrations can be used to "show". Not only that, illustrations can also  –
communicate concepts
evoke emotions
spark ideas
Creating this new feature was the perfect excuse for us to collaborate with our friend and talented Illustrator, Nelson Yap. Nelson created a number of illustrations based on our fun retro templates. Here are three of them here –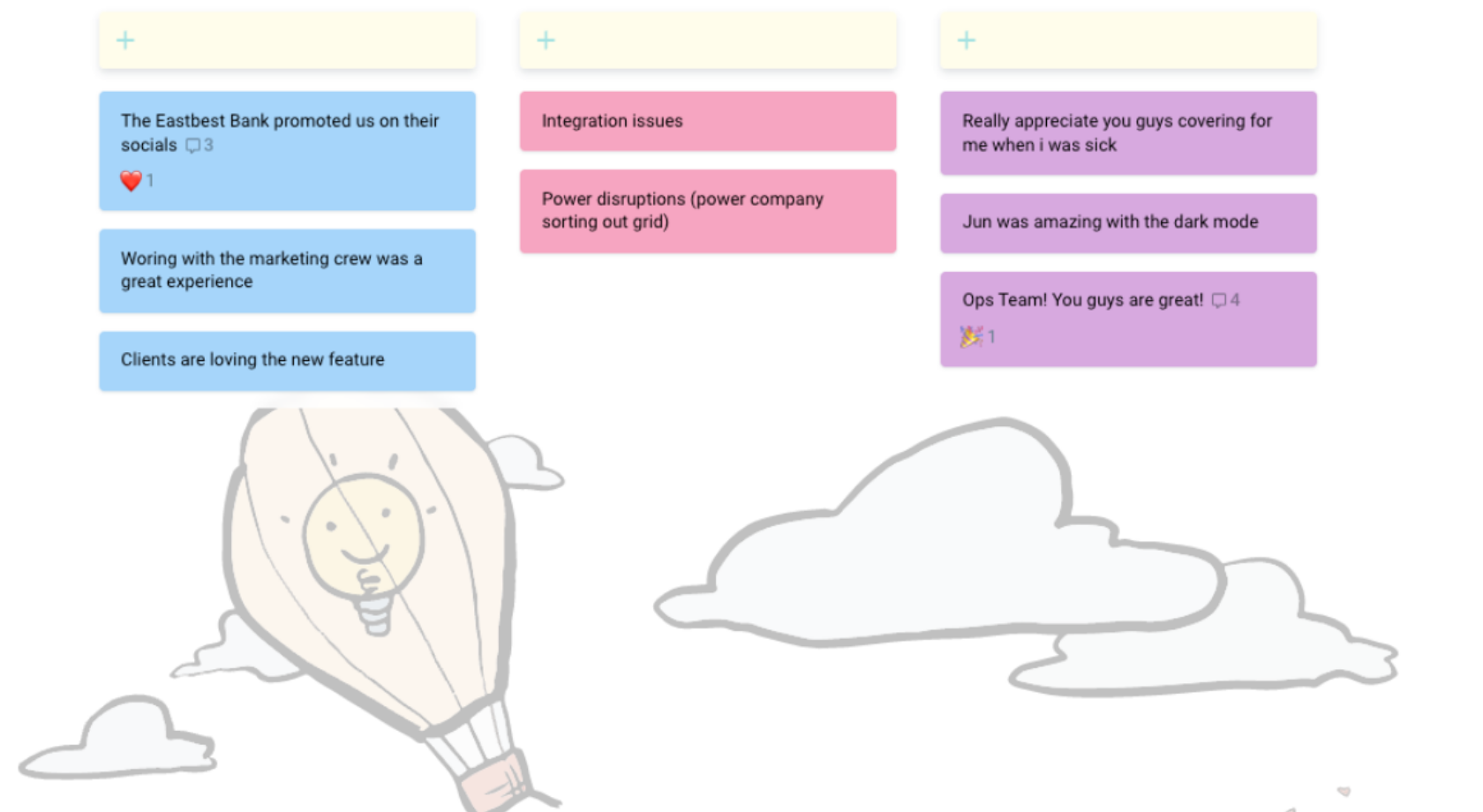 Hot Air Balloon Retrospective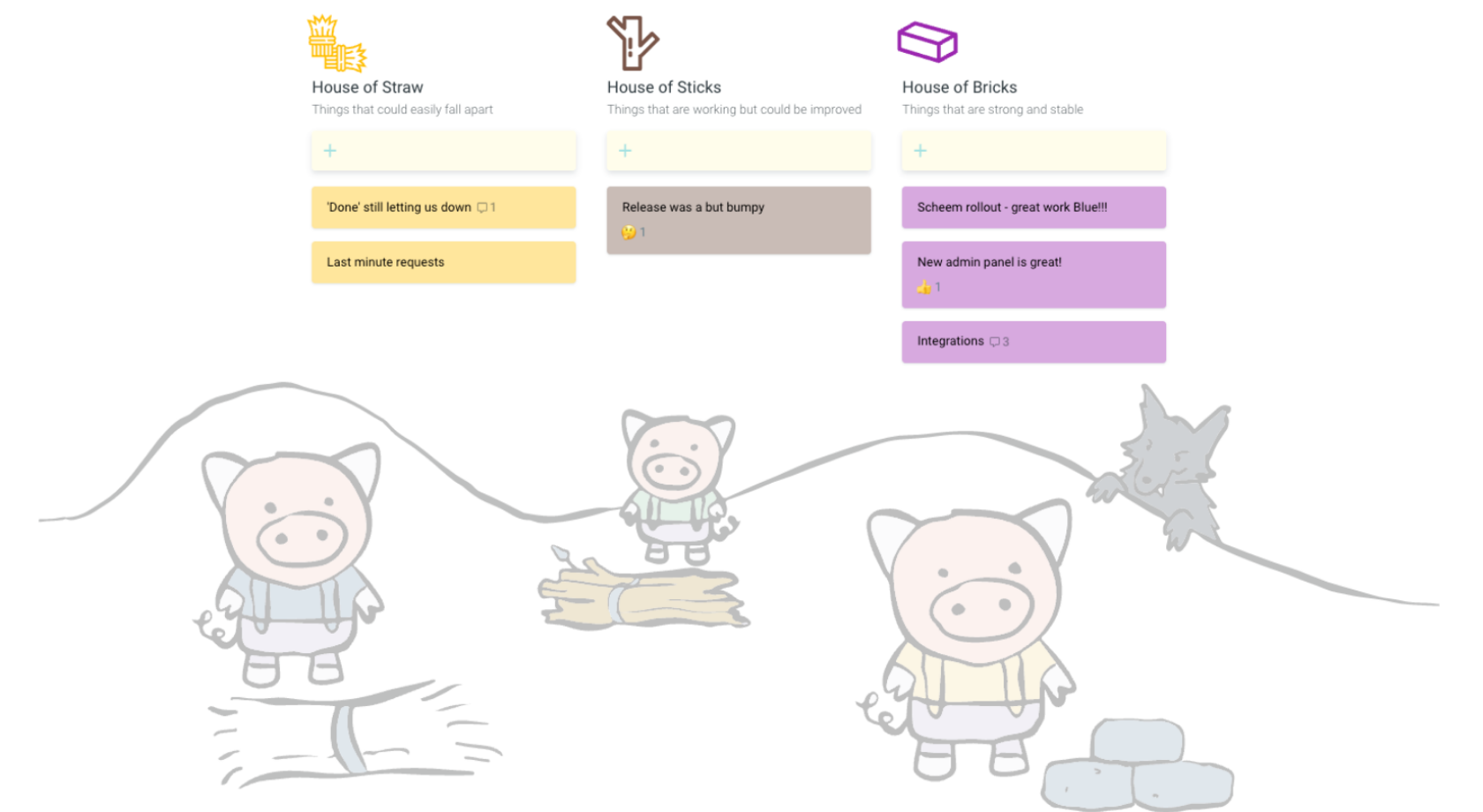 Three Little Pigs Retrospective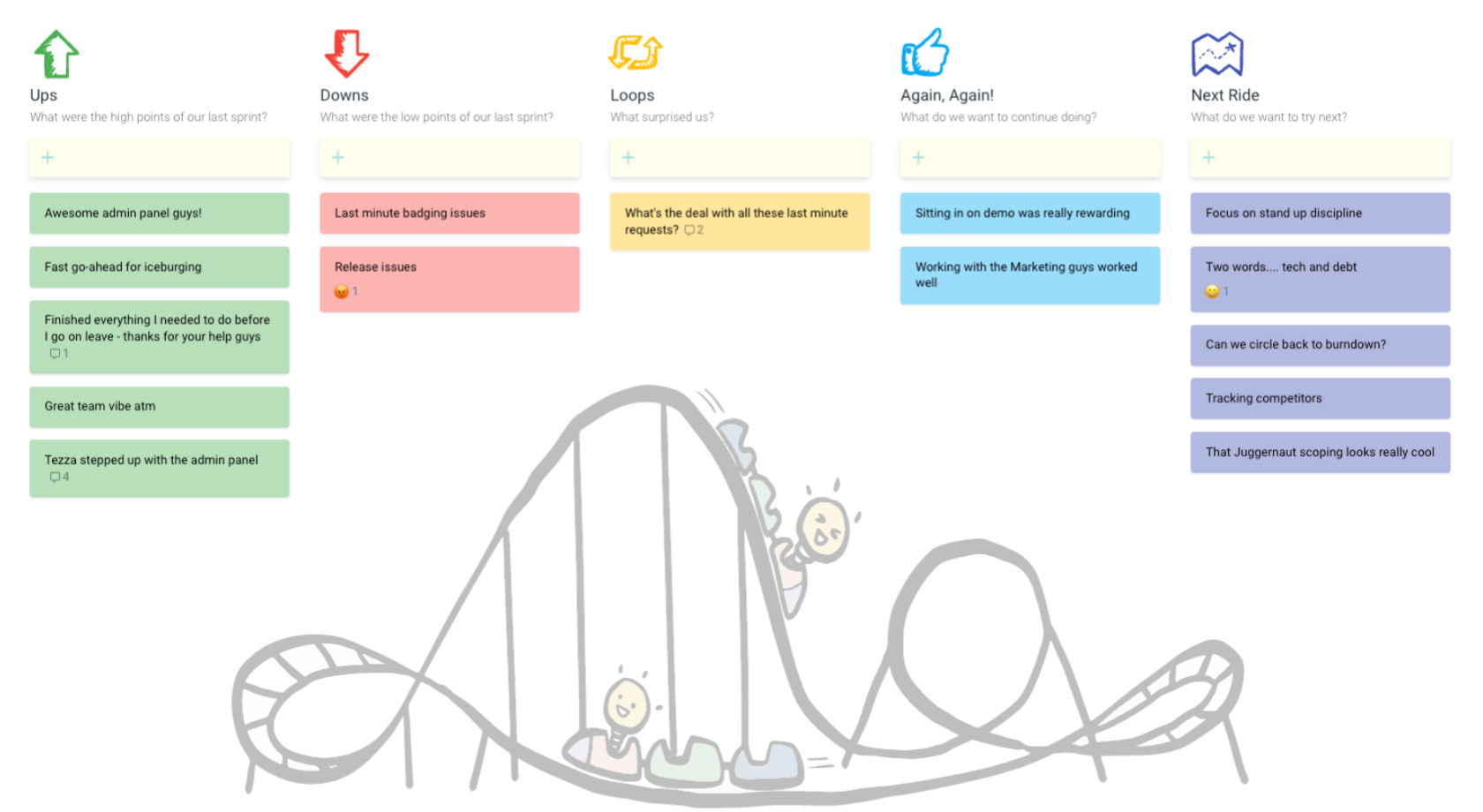 Roller Coaster Retrospective
You can check out more of Nelson's work here.
When adding background illustrations you can choose from –
TeamRetro's background illustrations
a background photo
one of your own
The background will only appear on your online retro, not exports and reports. If the image isn't quite right for the mode you're using you can always adjust its opacity.
We hope these images help you establish a light mood that puts people at ease while appealing to the creative thinkers in your team.
Find out more about adding a background image to your retrospective, here.
Happy retro-ing!