Besoin d'une alternative à MetroRetro ?
Rencontrer TeamRetro
Un outil conçu à cet effet, simple à utiliser et apprécié par les équipes.
Faciliter les rétrospectives agiles et les bilans de santé pour une amélioration continue.
Choose and customise templates
Brainstorm without fear or bias
Save time with suggested grouping
Vote independently to prioritize ideas
Deep dive into discussions
Get buy in for proposed actions
Measure Return On Time Invested
Publish, share and track actions
Insights that level up your teams
From key agile metrics and easy reporting to discovering common themes and team sentiment in meetings.
TeamRetro's Insights feature lets you track and explore everything from meeting cadence, time to completion on action, team health and so much more.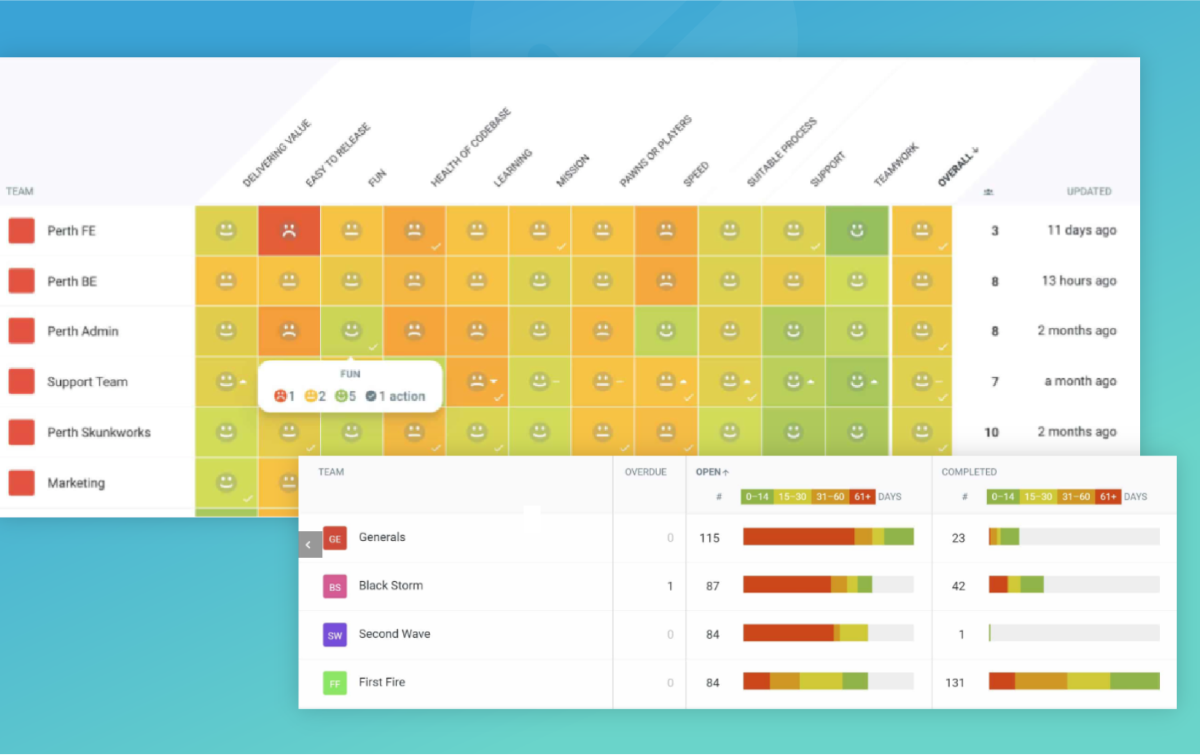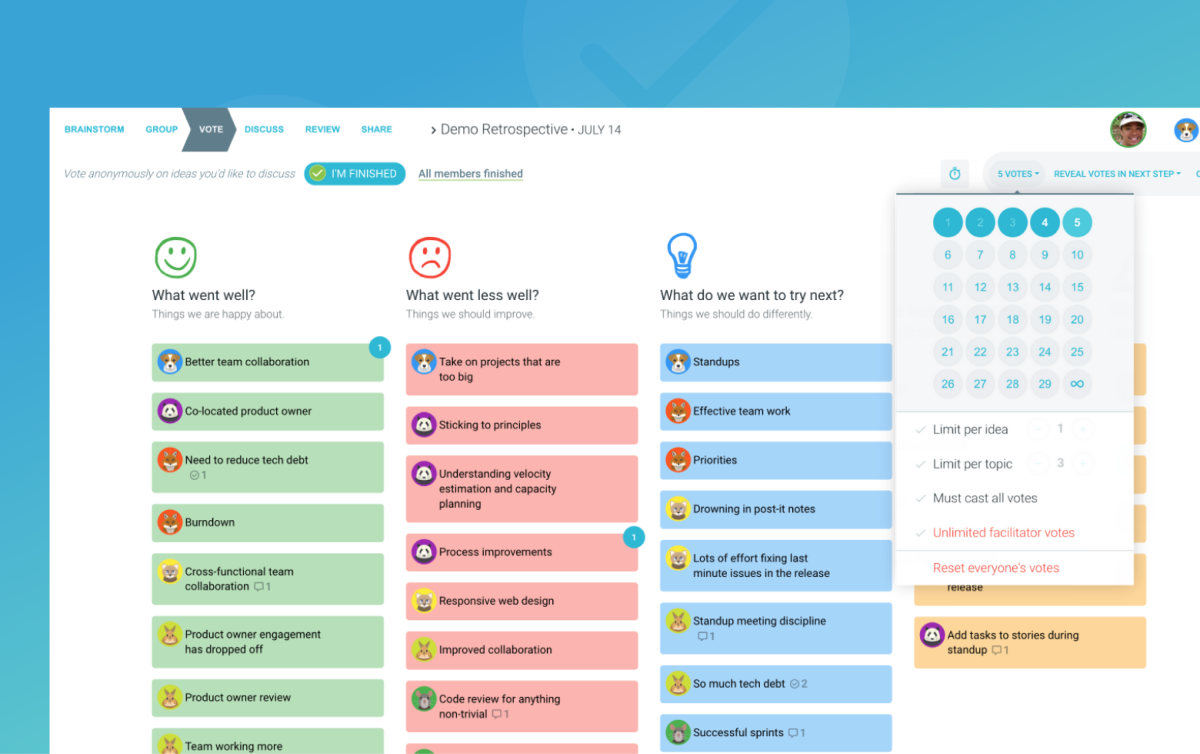 Retrospectives that teams love
Create safe spaces for ideas and actions to be shared.
Design and create retros that have an intuitive workflow, time boxed events and independent brainstorming and voting.
Let the team propose and accept actions and create team agreements to get everyone working better together.
Run Agile health checks
Want to know how well your team is going? Use common health check models (Spotify, Atlassian, Google) or create your own.
Capture, track and improve overall team health. From Scrum Ceremonies and Valuesto Team Happiness and Agile maturity.
See where your team needs support and where they are thriving.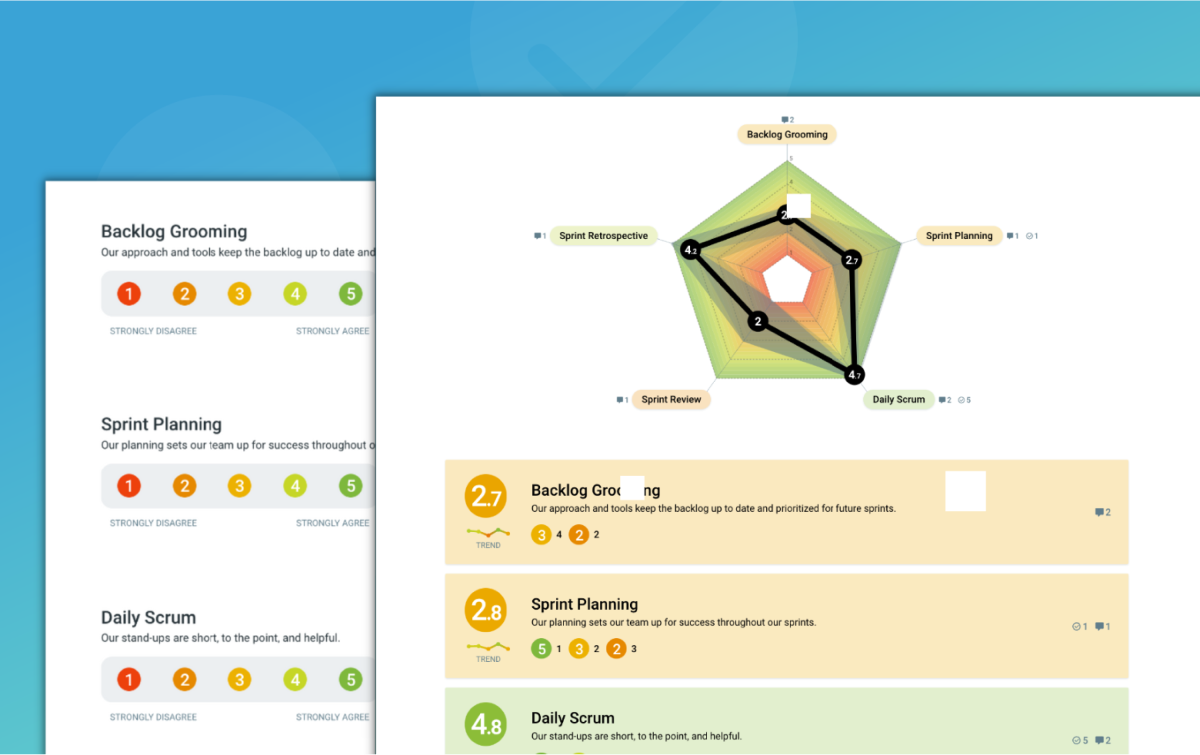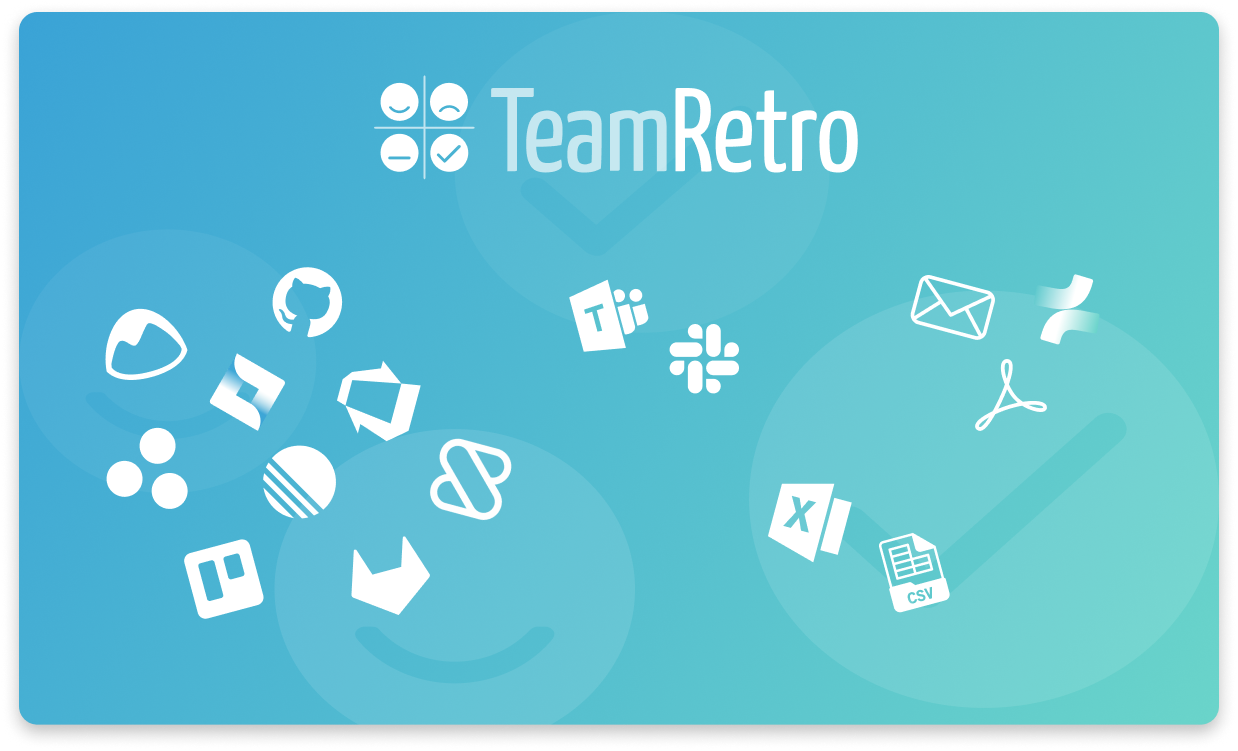 Track and publish actions
Easily push actions and meeting summaries your workflow tools safely and quickly.
From Jira, Trello, Asana and Basecamp through to Confluence Slack and MS team, you'll be helping drive change for continuous improvement.
Explore our template gallery
Voir comment TeamRetro se compare à MetroRetro
TeamRetro est un outil prêt à l'emploi qui permet à vos réunions de se dérouler à l'heure et au bon moment. Soutenez des équipes performantes avec un niveau de sécurité et des informations qui vous aideront à atteindre vos objectifs en matière d'agilité et d'amélioration continue.
| | | MetroRetro |
| --- | --- | --- |
| Modèles rétrospectifs | 50+ | 38 |
| Rétrospectives guidées pas à pas | | |
| Ajouter facilement des actions aux idées | | |
| Proposer des actions contre les idées | | |
| Regroupement automatisé | | |
| Mode de présentation | | |
| Prise en charge des appareils mobiles pour les rétros hors site | | |
| Tendances et sentiments de l'équipe | | |
| Bilans de santé et radars | | |
| Soc 2, GDPR, Respect de la vie privée | | |
| Intégrations de flux de travail | | Limité aux connexions |
| Perspectives, statistiques, rapports et mesures | | |
| Accords d'équipe | | |
| Retour sur le temps investi | | |
| Prix par mois (USD) | 15-25 $ par équipe | 25 $ par hôte / 6 $ par utilisateur |
Ce que disent les utilisateurs de TeamRetro !














MetroRetro FAQ's : Général
Dernière mise à jour : 9 mai 2023
Essayez-le gratuitement pendant 30 jours, sans carte de crédit