Agile retrospectives made
easy
effective
engaging
empowering
actionable
TeamRetro is an enterprise-ready online retrospective tool for remote teams. Our guided retrospective techniques ensure your retros are worthwhile – each and every time.

Ready to help your team run worthwhile retrospectives?
Win 12 months of TeamRetro + Mystery Hamper!
Run effective and engaging retrospectives
Access a range of ready-to-go formats or create your own
Liven up face-to-face or remote team meetings
Capture team agreements that improve teamwork
Propose and capture action items
Track team health
Useful facilitator functions to keep things moving
As an Agile Aus 2021 Delegate, you can enter the draw and we'll also send you
"24 Easy and Effective Retrospectives Your Team Will Love" for FREE.
Sign up to the conference now and get 10% off with our discount code: AA20-TR10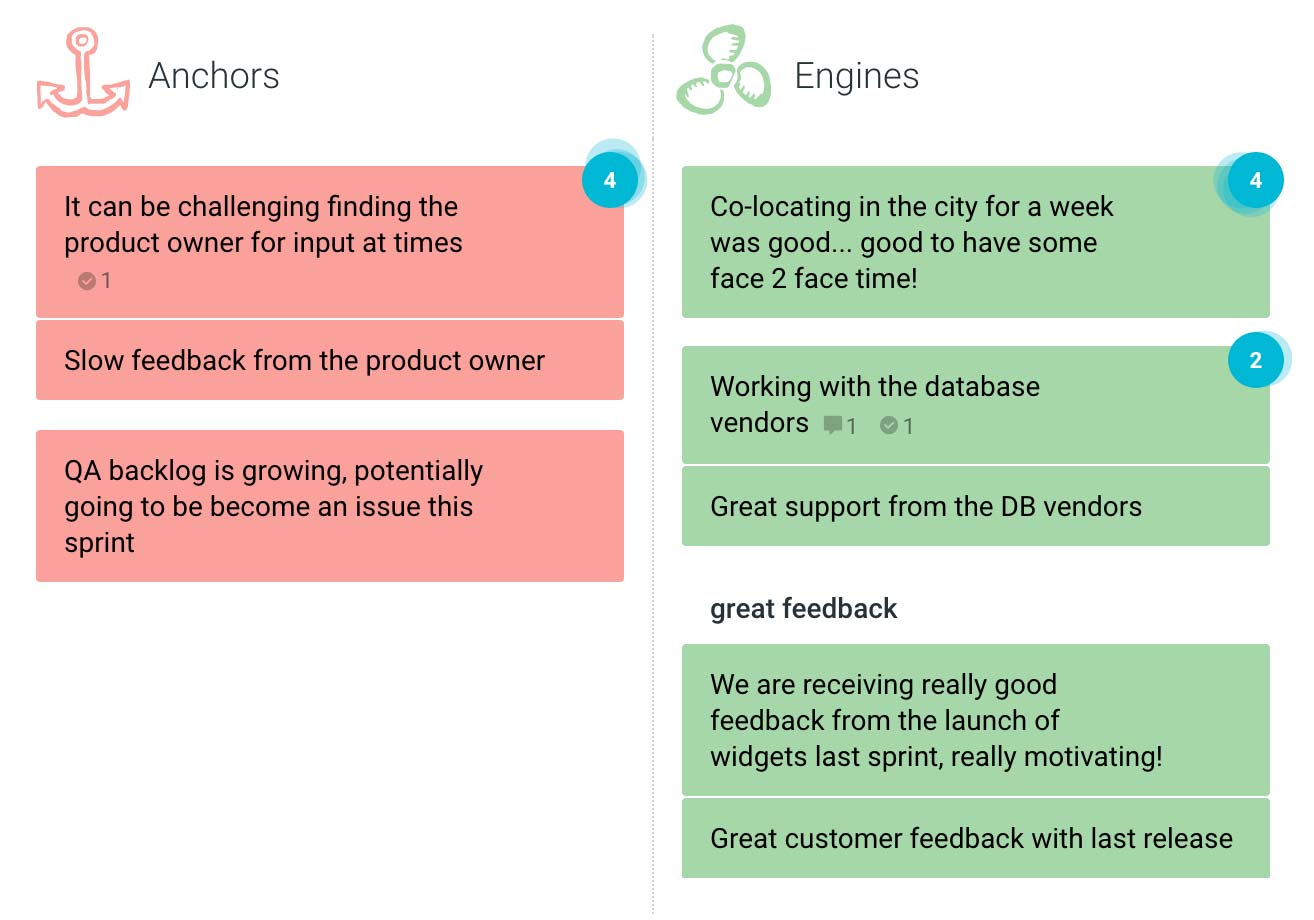 Easy, Effective Retros
Whether or not your team is in the same room or around the world, you can run meaningful meetings that gives each team member a voice.
Choose from a library of templates or create your own, capture ideas anonymously, prioritise discussions and decide on actions to take your team to the next level.
Team health checks
Gain insight into what is motivating and challenging your team using common health dimensions or your own. Help your team with continuous improvement goals.