TeamRetro ♥ Confluence Server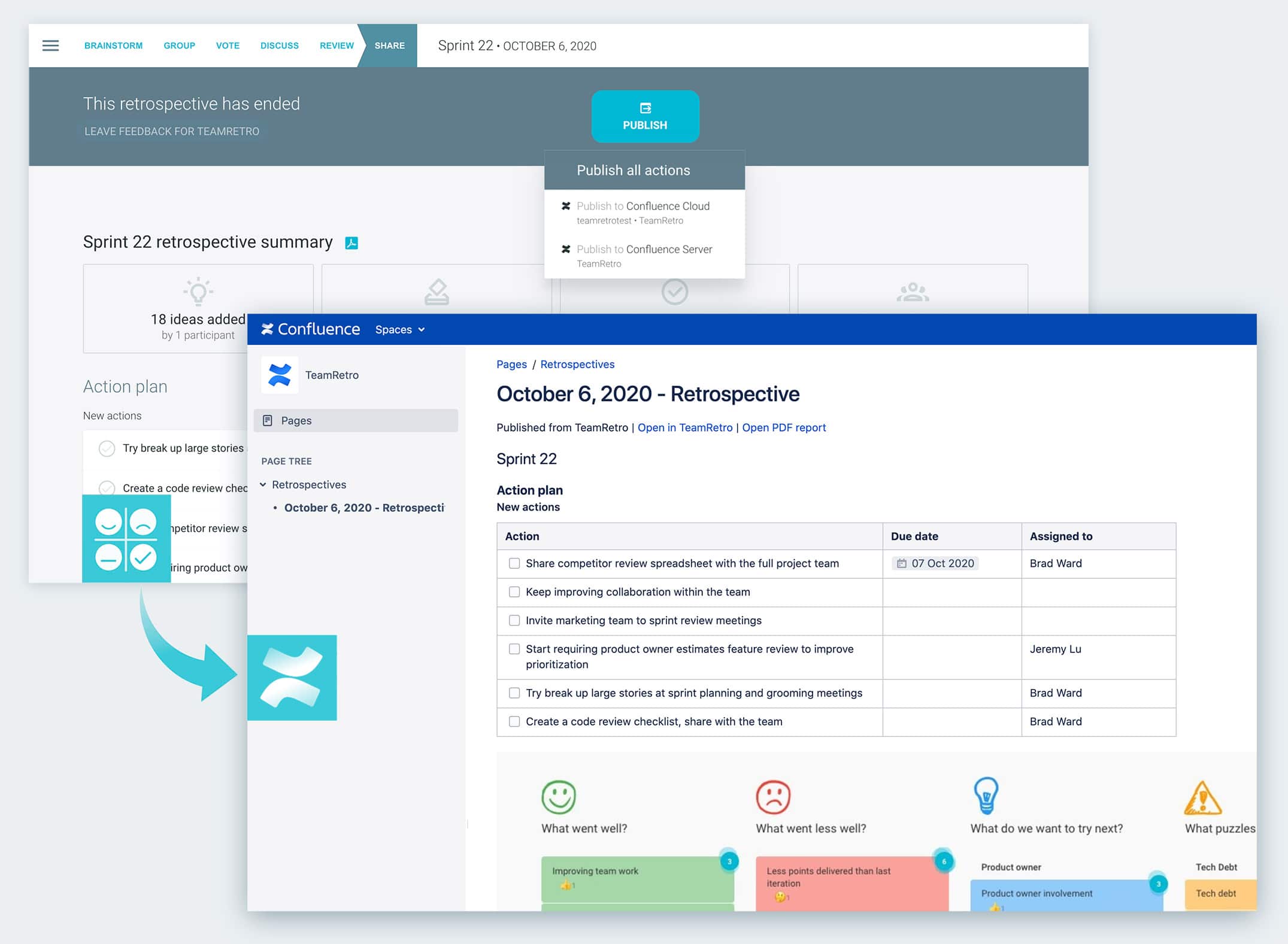 Publish your TeamRetro retrospective and health check reports to Confluence
Make sure your actions don't fall by the wayside by publishing them directly to your teams' Atlassian Confluence space.
Enterprise ready
We take security seriously and work constantly to ensure that your data remains secure and confidential – learn more.
Single Sign On
Single sign-on via SAML is included in all plans. (GSuite, OneLogin, OKTA…)
End-to-End Encryption
Your retrospective data is protected with 256 bit SSL (bank-grade) encryption over the wire, and AES256 encryption on our servers.
Secure Datacenter
We utilise SOC2-certified infrastructure to provide you peace of mind.